Ready-Set-Shine Kit
Mfg# RTUKit9
Item# RTUKit9
Kick-Start your personal detail shop (aka your garage).
Our entire NEW RTU line as well as essential tools to make sure you can clean your entire vehicle bumper to bumper!
Ready-Set-Shine Kit
This Kit Includes:
RTU Total Package Kit
12 Terry Cloth Towels
1 Terry Cloth Applicator Pad
1 Iron Handle Brush
1 Large Wire Wheel Spoke Brush
1 Vent & Dash Brush
1 Toothbrush Style Detail Brush
1 Bug & Tar Sponge
1 Doo-All Srubber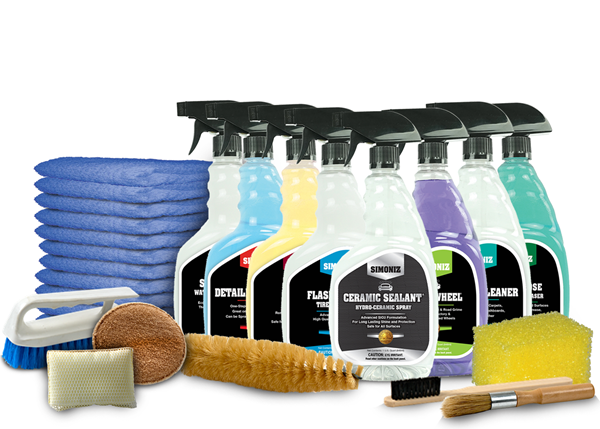 *Actual product packaging may differ from that shown here.