Smart Wash Waterless Wash and Wax
Mfg# R254000Q
Item# R254000Q
Spray on Waterless Wash and Wax.
Bottle Size: 1 Quart

Due to COVID19 - Trigger Sprayer may differ from the image shown
Smart Wash
Waterless Wash and Wax
Product Information:
The quickest and easiest way to clean, shine and protect your vehicle without water! Simoniz® Smart Wash Waterless Wash & Wax has a unique Eco-friendly and Bio-degradable formula that effectively cleans road tar, tree sap, bird waste, grease, oil and fingerprints. If you have water access or usage issues, this is the perfect product for you.
How to Use:
Shake Well
Work in small sections at a time
Apply a moderate amount directly on the surface using a microfiber towel
Then wipe away with a clean microfiber towel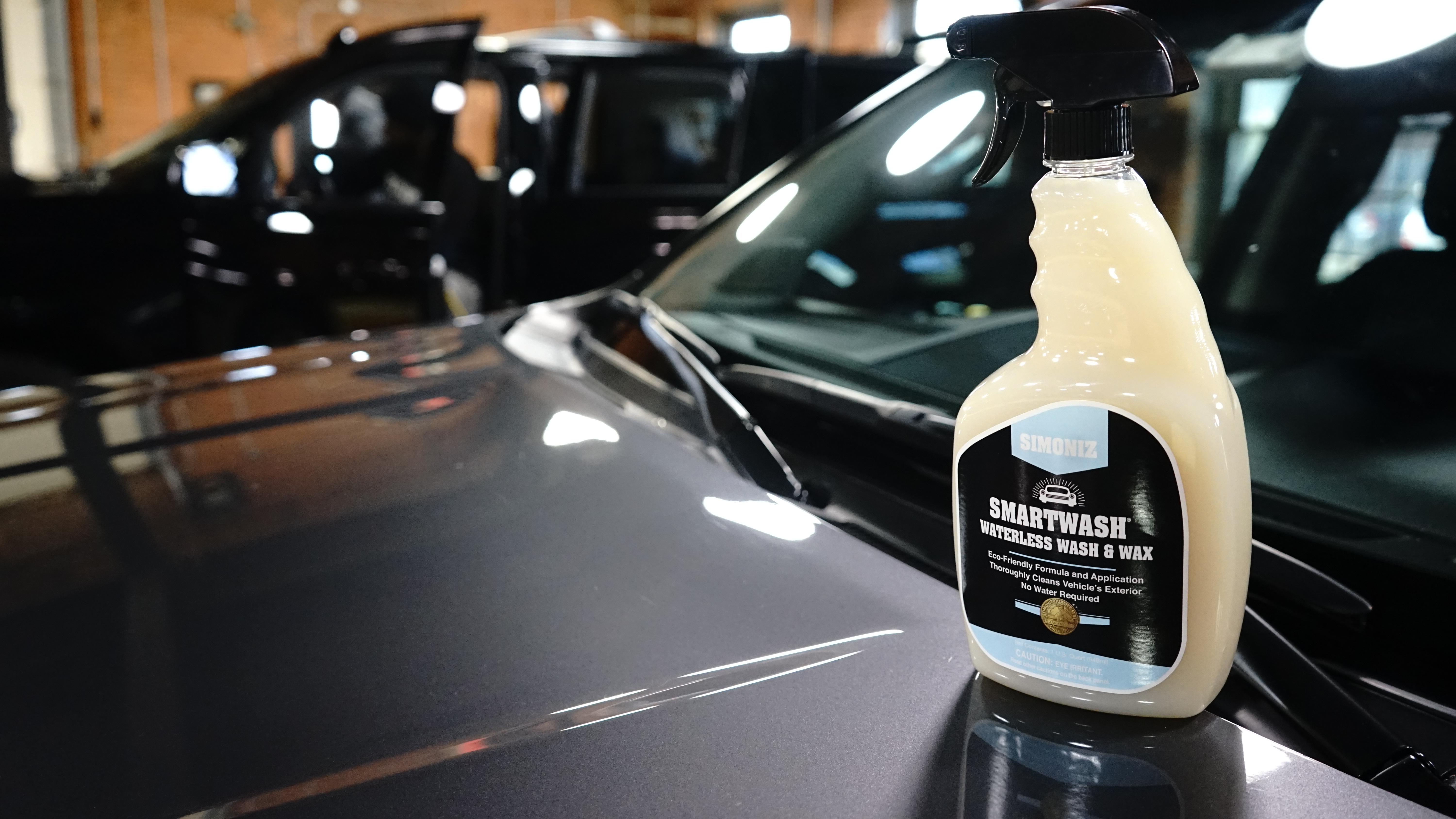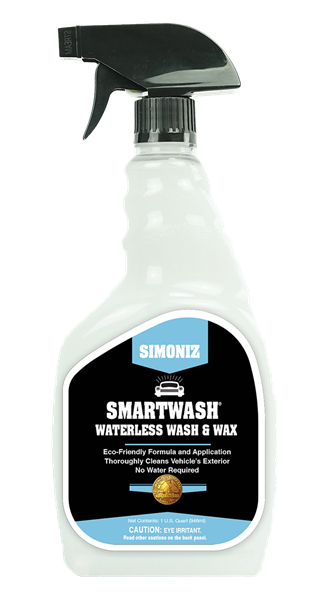 *Actual product packaging may differ from that shown here.