Garage History
2012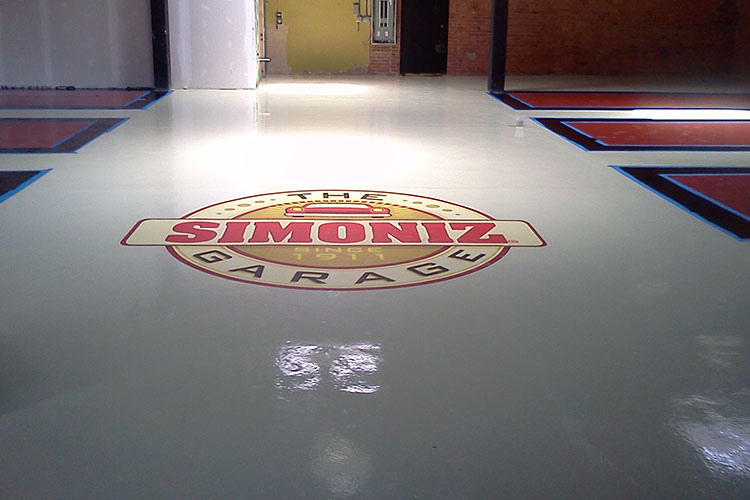 In 2012 we realized the need for a space where we could not only test our products on a day-to-day basis but also train professional detailers on the correct way to use our products and even successfully open and run their own detail shops.
Our trainers had been traveling around the country teaching others the art of running a detail business for years, but it was difficult for the trainees to focus on learning when they were in the middle of running the day-to-day operations at their shops.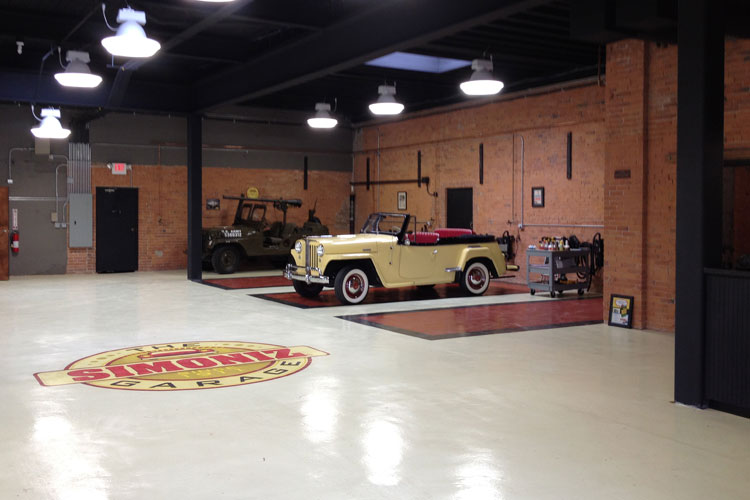 We wanted to create a space where detailers could get away from their shops for a day or two in order to fully focus on training. It was then that the idea of The Garage was born.
2013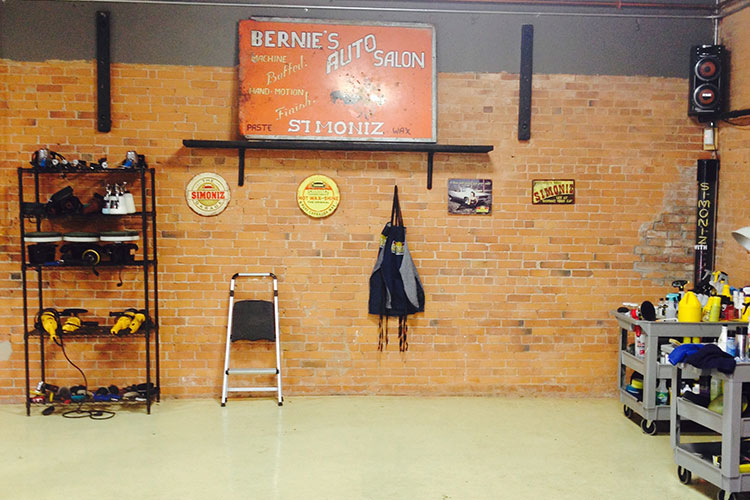 The search for the perfect location began and later that year we found the spot for our detail garage on Park Road in West Hartford, CT. The building had seen many businesses within its walls over the years including a typewriter repair company, a laundromat, and a landscaping business. There was a lot of character within that space so in January of 2013 we got to work hammering, chiseling, and sandblasting the plaster walls in order to reveal the vintage brick that surrounds the shop today.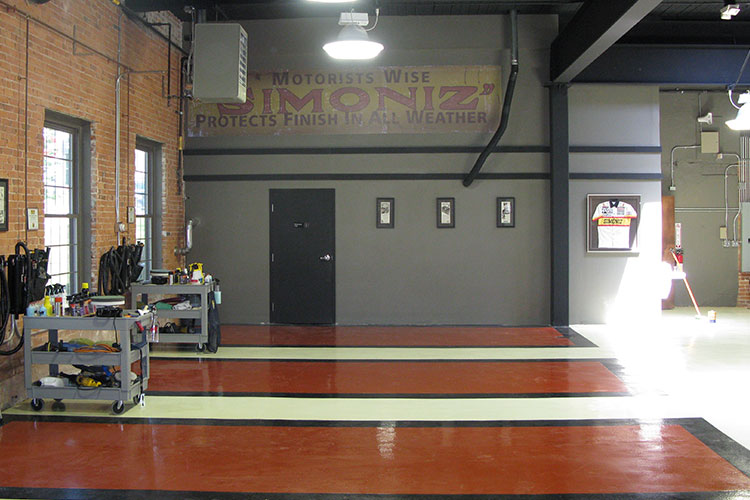 With the renovation completed in May of 2013 it was time to find our calling card. We needed some type of shuttle to use to bring our local customers to work or back home while their cars were being detailed. We wanted something a little bit different to stand out and nod to our historic roots so when we came across a neglected 1964 Cadillac Sedan Deville on the side of the road in New Fairfield, CT, we knew we had found our vintage shuttle.
2014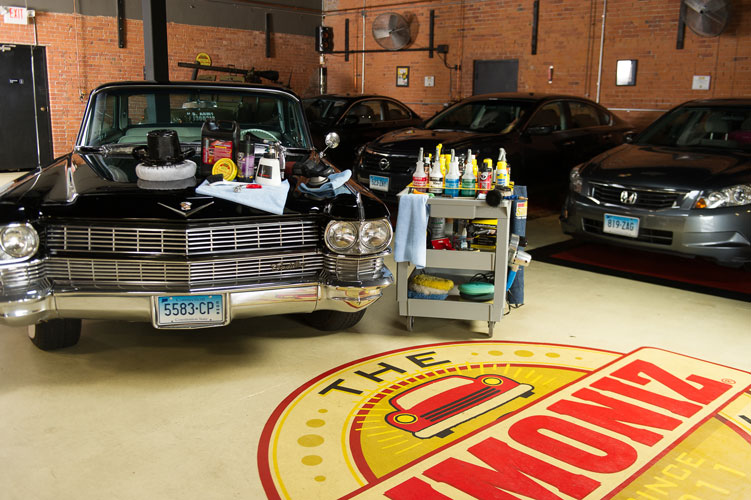 The Caddy, as we lovingly call it at The Garage, was repainted over the winter and reupholstered in the spring of 2014. Most of the car is original and we keep the black paint looking shiny and deep so you can be dropped off in style.
Today
While The Garage hasn't been around quite as long as Simoniz itself, we definitely made sure to keep the retro look and feel of our 100+ year old car wax company from the walls themselves to our shuttle.