Brite Glass Cleaner
Mfg# B040000Q
Item# B040000Q
An easy to use, streak-free glass and all purpose cleaner that contains no ammonia and is safe for tints.
Brite Glass Cleaner
PRODUCT INFORMATION:
Simoniz® Brite is a ready to use professional grade glass cleaner that will leave a crystal clear and streak-free shine on any hard surface. It does not contain ammonia and is safe on all surfaces including tints.
How to Use:
Best applied to a cool surface.
Spray Brite onto the surface in a smooth back and forth motion.
Once the surface is covered use a clean, dry microfiber towel and wipe to a clean, streak-free shine.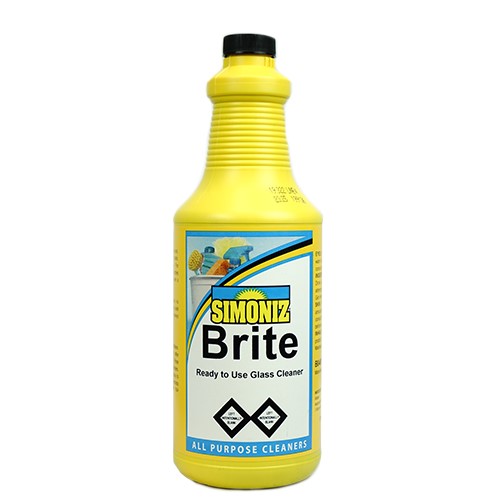 Video
*Actual product packaging may differ from that shown here.