Vision Clear Aerosol - Simoniz Glass Cleaner
Mfg# S3321012-1
Item# S3321012-1
Simoniz Glass Cleaner: A convenient aerosol which easily cleans and polishes all types of glass and car windshields.
Simoniz Glass cleaner
PRODUCT INFORMATION:
There's nothing worse than getting into your freshly detailed car only to see streaks, haze and water spots on your windshield as soon as the sun hits it!
Enter Simoniz® Vision Clear, our best selling glass cleaner. It easily cleans and polishes glass, mirrors and other non-porous surfaces. It is suitable for use on all types of glass including tinted windows. No dripping. No running. No streaking. It's no surprise Vision Clear Glass Cleaner is our number one selling glass polish!
How to Use:
Spray Vision Clear onto any interior or exterior glass surface and spread it with a clean micro-fiber towel using smooth back-and-forth motions.
Once the area is completely covered wipe it off with micro-fiber towel.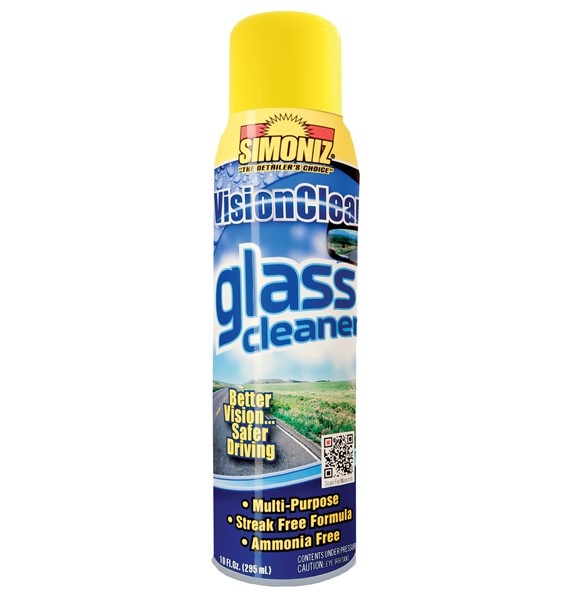 Video
*Actual product packaging may differ from that shown here.