All-Purpose Cleaner Degreaser
Mfg# R397500Q
Item# R397500Q
Spray on All Purpose Car Cleaner Degreaser for body, food and road oils. Incredibly Effective on plastics, fabrics, paint, engines, carpets, wheels, garage floors, and many other surfaces.
Bottle Size: 1 Quart

Due to COVID19 - Trigger Sprayer may differ from the image shown
All-Purpose Cleaner Degreaser
Product Information:
Simoniz® All-Purpose Cleaner Degreaser is an incredibly effective and necessary product for all detailing projects. This product is a multi-surface work horse that can be used to remove body oils, food oil and road oils from plastics, fabric, paint, engines, carpets, wheel and garage floors as well as many other surfaces. Simoniz® All-Purpose Cleaner Degreaser is a water-soluble formula that allows for ample working time without fear of flashing or fading. Simply spray, agitate and wipe.
How to Use:
Spray on, scrub with stiff brush, and wet vac up.
For manual whitewall cleaning, spray on and rinse.
For break dust removal and wire wheel cleaning, spray on and rinse with water.
To remove gas stains, spray on, wipe and rinse.
As an engine degreaser, cover all electronic components before applications.
Do not apply directly to a hot surface.
Do not allow to try on painted surfaces.
Do not apply to polycarbonate lenses such as gauge clusters or navigational screens.
Not recommended for glass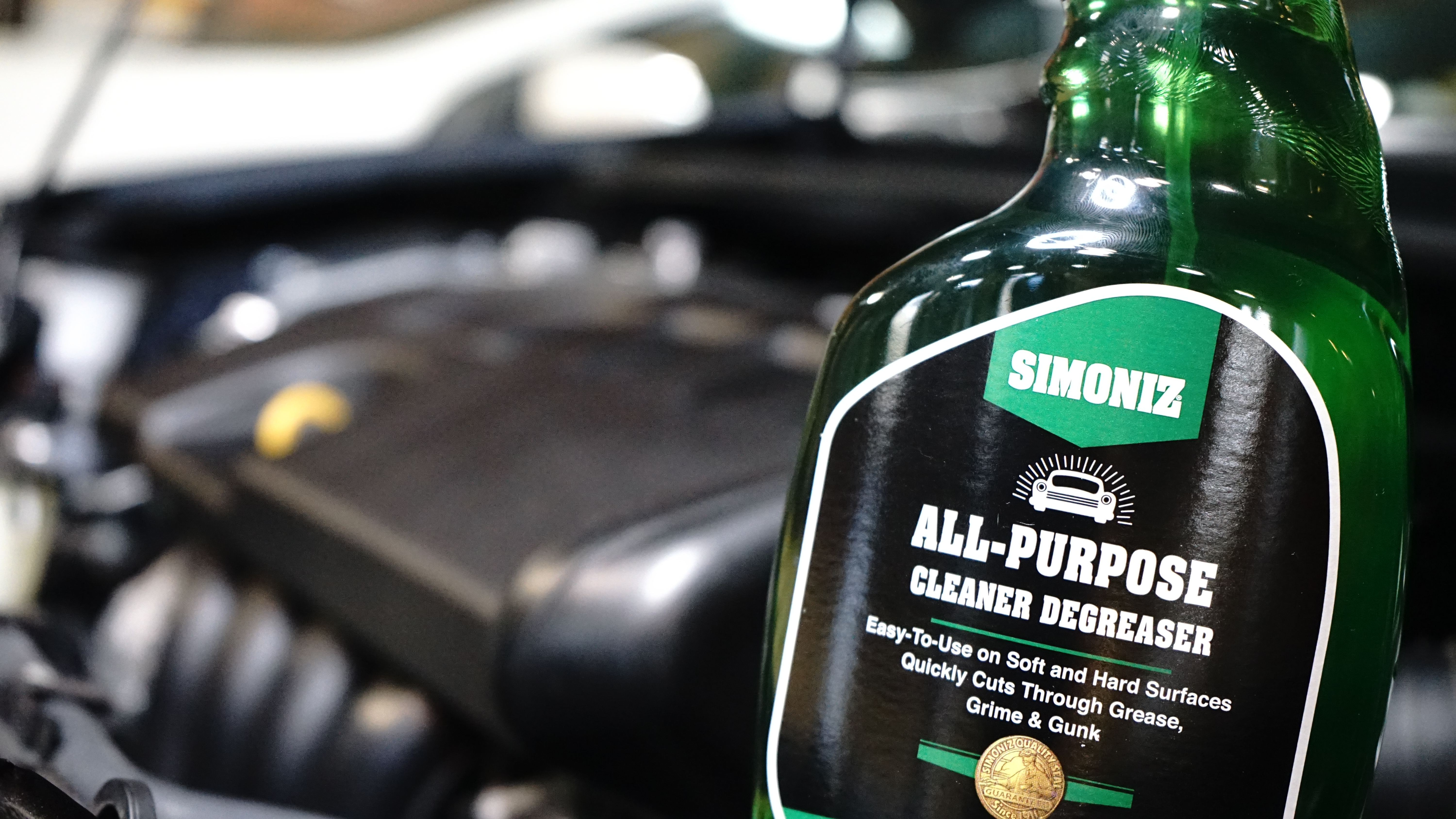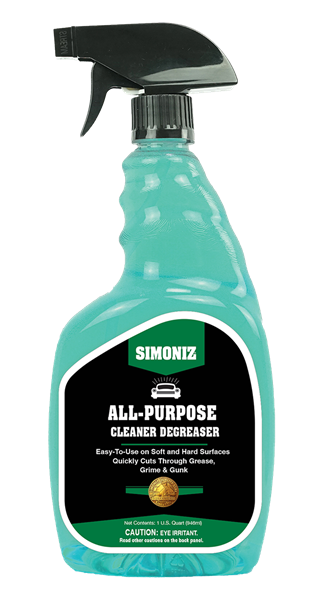 Video
*Actual product packaging may differ from that shown here.