About Us
The Simoniz Garage® is many things to many people.
For the professional detailer, it's a training center and hub of detailing how-to. Detailers from all over the world flock here to learn about the latest and greatest detailing techniques and products.
For the enthusiast, it's an online candy store for your car but instead of chocolate and lollipops it's filled with the sweetest waxes, polishes, dressings, tools, and every other detailing product you could ever need to fill your garage with.
For us, it's a test lab and proving ground where our products are imagined, tested, perfected, and used every day on real customer vehicles that come through.
For local folks, it's a full-service detail shop in West Hartford, Connecticut where you can drop off your neglected car, truck or motorcycle and pick it up the same day with a showroom shine.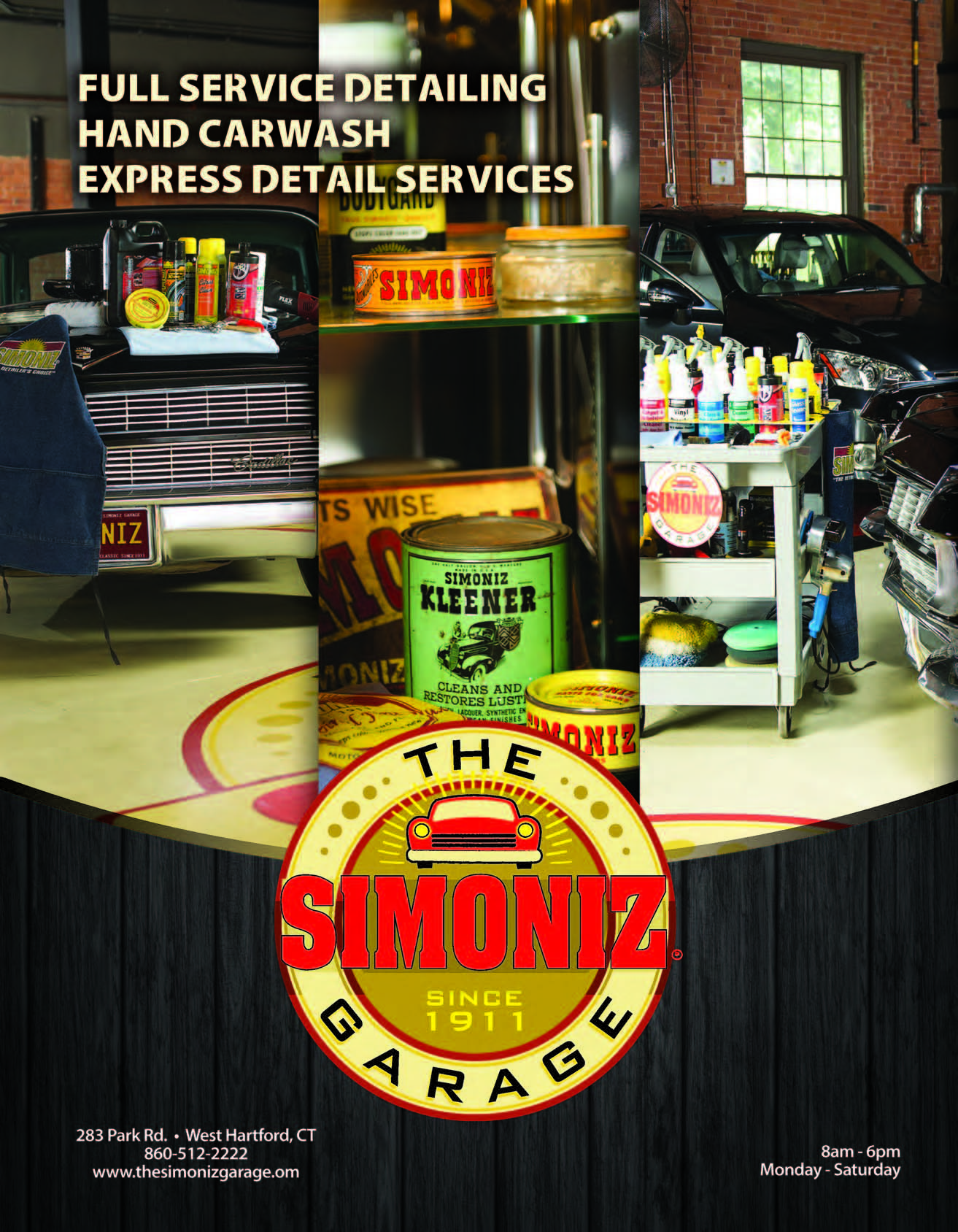 Although we serve different purposes, our mission at The Simoniz Garage is simple.
We will keep our customers satisfied through our continued dedication to make your vehicle look and feel like it just came off of the showroom floor.
We will also only offer the highest quality detailing products for sale through our website and catalog which have been tested and approved by our certified detail technicians. If we wouldn't use it every day at The Simoniz Garage then we wouldn't want it in your own garage.
Our Guarantee
The Simoniz Garage provides the finest world-class detailing services and products. If you are not completely satisfied with your service, we will correct the issue or offer a full refund. If you are not completely satisfied with your product, you may return it within 60 days along with a note describing why you are disappointed and we will offer a full refund.