Detailer's Choice
Product Information:
Simoniz® Detailer's Choice one-step polish is an easy-to-use spray polish and clay lubricant. This product con-tains no toxic chemicals and is safe for use on all automotive finishes. Leaves a smooth bright non-static finish. Great for final touch-ups on glass, chrome, fiberglass, interior and exterior plastic. Simoniz® Detail-er's Choice is a versatile and easily enhances all automotive surfaces in your final detail inspection.
How to Use:
For quick polishing: simply spray on and wipe off.
We recommend using a microfiber towel.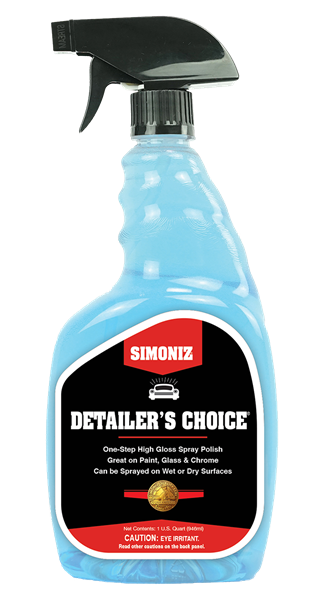 *Actual product packaging may differ from that shown here.