Graffiti Remover Aerosol
Graffiti Remover Aerosol
PRODUCT INFORMATION:
We wish that we didn't even need to come up with a product like this but let's face it. Some people have no respect! Or maybe it was just your toddler getting carried away with crayons. Either way we have you covered!
If you ever do find yourself in a situation that requires a product like this Simoniz® Graffiti Remover is specially formulated to easily remove vandal marks including spray paint, ink, crayon etc. from many different types of auto surfaces. Also effective in removing ink marks from carpet and vinyl. It's also great at removing tree sap and light tar.
How to Use:
Best applied to a clean and cool surface.
Simpy spray the product onto the surface to be cleaned and wipe it off with a clean terrycloth towel.
TIP:
Avoid getting this product on plastic molding.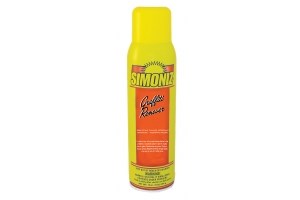 Video
*Actual product packaging may differ from that shown here.