DeWalt Polisher - H.D. Variable Rotary Polisher
Mfg# DWP849
Item# DWP849
8 amp DeWalt Polisher - H.D. Variable Rotary Polisher

Only one permitted per transaction*
Dewalt Polisher
PRODUCT INFORMATION:
Heavy Duty construction features a 8 amp motor for durability. Operates 0000-3000 RPM via a dial selection switch and variable trigger. Has 5/8 x 11 shaft for use with backing plate BNS658Y (6"), BNS1975 (7"), or E206I Industrial Adapter. Comes with 3 year manufacturers limited warranty.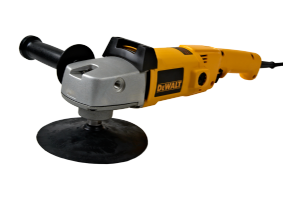 *Actual product packaging may differ from that shown here.