Simoniz Ceramic Sealant (SiO2)
Mfg# R052200Q
Item# R052200Q
Simoniz Ceramic Sealant SiO2 formula
1 Qt. Bottle
Hydrophobic protection easily applied in minutes! Simply spray a mist over you paints surface (working in small sections) and buff in with a microfiber towel for immediate results.

Due to COVID19 - Trigger Sprayer may differ from the image shown
Simoniz Ceramic Sealant
SiO2 Ceramic Coating
Product Information:
Simoniz® Ceramic Sealant has an advanced SiO2 formulation for long lasting shine and protection that is safe for all surfaces. Its unique formu-lation delivers a highly hydrophobic and durable surface. Protecting your vehicle has never been easier! With Simoniz® Ceramic Sealant, you can polish your vehicle, give your wax or ceramic coating a boost and be the envy of your neighbors in only a few minutes. "SHINED, SEALED, DELIVERED"!
How to Use:
Shake well.
Hold 8-12 inches away and spray directly on to paint.
Spread product evenly using a soft clean towel to reveal and explosive shine.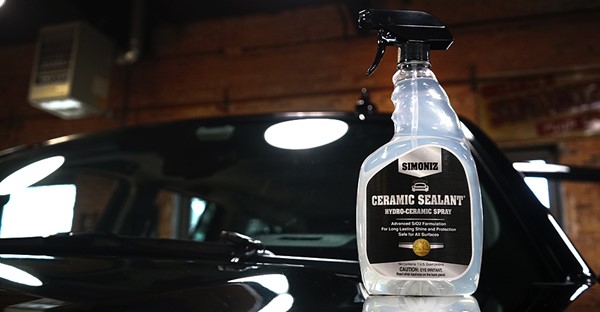 Video
*Actual product packaging may differ from that shown here.