Enthusiast Package - Buffing Kit
Mfg # Webenthusiast
Item# Webenthusiast
The Enthusiast Package has everything you need to give your car the professional care it deserves!
PRODUCT INFORMATION:
x1 Dewalt H.D Variable Rotary Polisher
x1 Backing Plate
x1 Black Countour Pad
1x1 Yellow Countour Pad
1 Quart Big Red Polish
1 Quart Correction Crème
1 Quart Synthetic Sealer
*Actual product packaging may differ from that shown here.
Customer questions & Answers
Reviews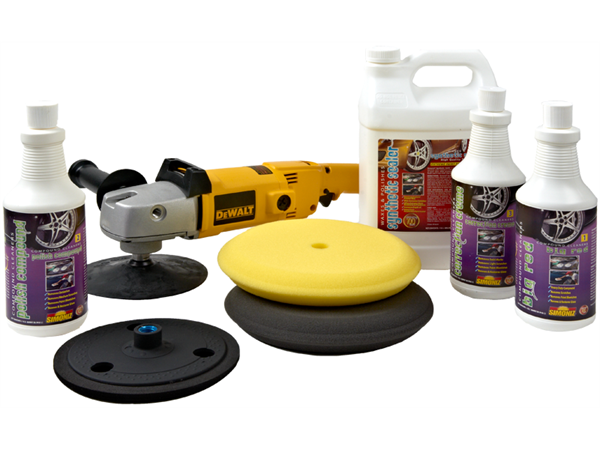 Tested & Approved
Developed in our lab, tested in the Simoniz Garage and used everyday by Professional Detailers Worldwide.
Learn More