Interior Cleaner
Interior Cleaner
Product Information:
Simoniz® Interior Cleaner safely cleans most interior surfaces and materials from headliners to carpet, floor mats, dashboards, cup holders and door panels. It is formulated to safely and effectively clean without leaving residue. Simoniz® Interior Cleaner has a mild pleasant fragrance, so you won't be overpowered by strong chemical smells. It is also formulated to dry quickly to eliminate mildew and water staining on upholstered surfaces. Simoniz® Interior Cleaner leaves behind no residue to attract more dirt.
How to Use:
Test in an inconspicuous area to ensure compatibility.
For lightly contaminated surfaces spray onto microfiber towel/mitt, agitate the surface, and wipe dry.
For cloth, upholstery, and carpet, spray directly onto the material.
Allow several minutes of dwell time, agitate with appropriate cleaning accessory, and wipe dry with a clean microfiber towel.
Stubborn stains may require additional applications.
NOTE: for oil based stains, try SIMONIZ All Purpose Degreaser.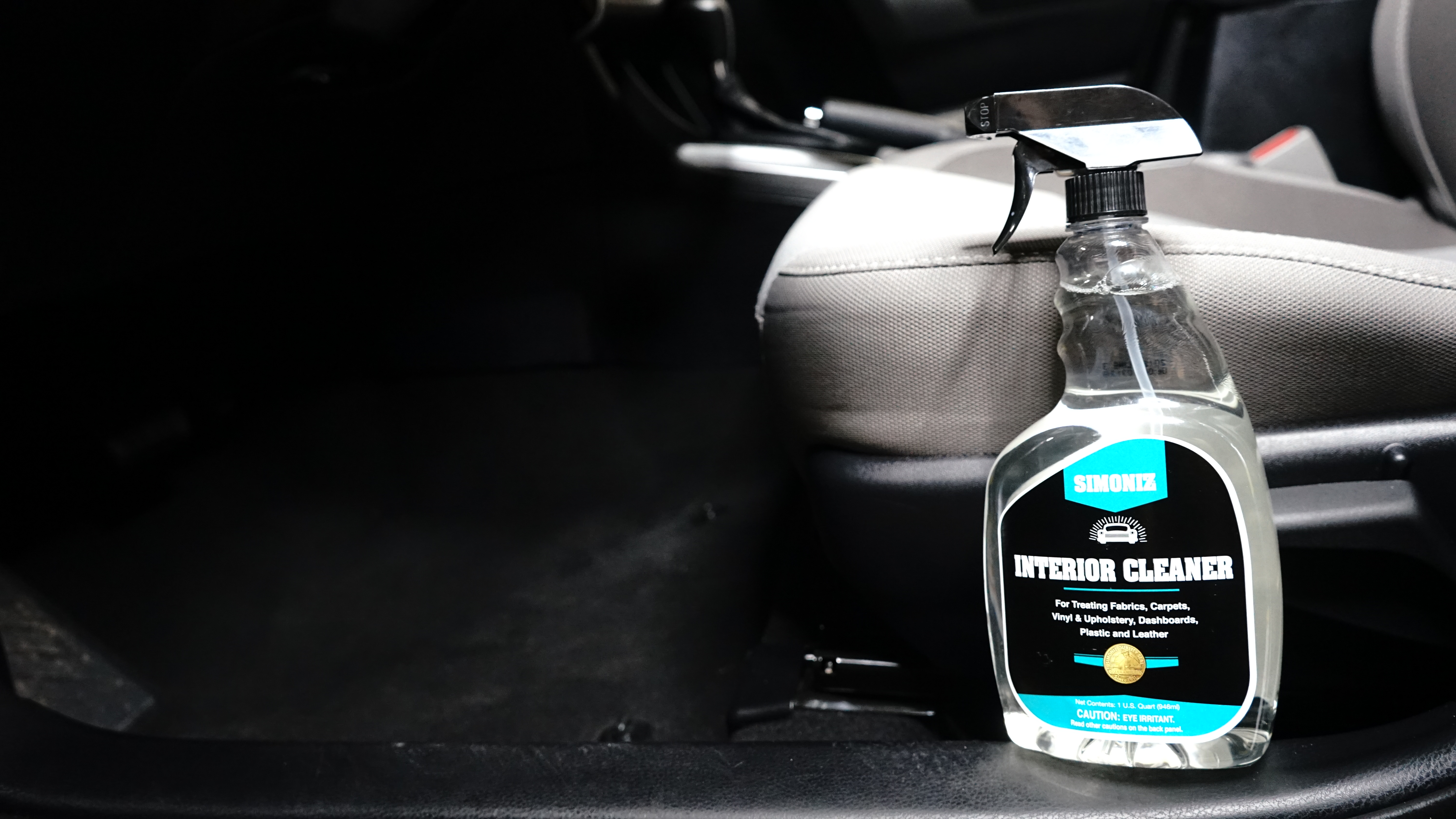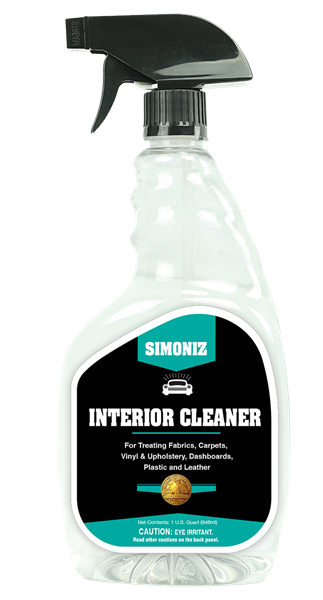 *Actual product packaging may differ from that shown here.