Rupes Big Foot Random Orbital Polisher 15
Mfg# LHR15ES
Item# LHR15ES
The Rupes is perfect for the novice and professional detailer looking for a high performance, easy to use polishing machine.
5" backing plates and pads

Only one permitted per transaction*
Rupes Big Foot Random Orbital Polisher 15
Orbital Polisher
PRODUCT INFORMATION:
The innovative system allows for the smoothest and most efficient polishing experience. The amazing Italian design will change the way you polish paintwork forever. The Rupes Big Foot Random Orbital Polisher creates a flawless finish with an industry leading 15 millimeter throw. The advantage of using this product is the ability to create a finish that is free of swirls or holograms. A typical rotary polisher can remove paint defects very quickly, but can also create swirls and holograms into the paintwork due to the machine's power. The Rupes Big Foot Random Orbital Polisher leaves a flawless finish when polishing on single stage and clear coat surfaces. The Rupes is perfect for the novice and professional detailer looking for a high performance, easy to use polishing machine. The Rupes Big Foot Random Orbital Polisher utilizes a unique 15 millimeter throw. The innovative larger throw makes the Rupes ideal for polishing large surfaces with a 6 inch pad. The dual-action orbital technology evenly and safely polishes the surface for a perfect shine. The Rupes Big Foot Polisher makes paint correction easier than even imagined without the risk of burning through the paintwork.
Replacements Pads & Backing Plates Size
5" backing plates and pads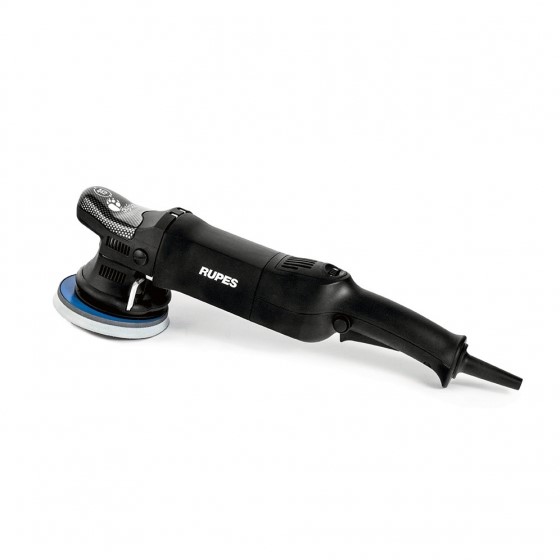 *Actual product packaging may differ from that shown here.