Germ Eliminator Kit
Mfg# DTP3
Item# DTP3
STAY SAFE THIS HOLIDAY SEASON! The Germ Eliminator Kit is here for all hard and soft surfaces in your vehicle, office and home! These products are NOT just auto detailing products!
Germ Eliminator Kit
Car Cleaning Kit
This kit includes:
RTU Sanitizer, Disinfectant and Deodorizer - Used on all hard and soft interior surfaces. Perfect for use in your car, home or office.
Anti Microbial Cleaner - Disinfects and inhibits growth of Mold and Mildew on disinfected surface.
Terry Towel (1) - Perfect to wipe away the chemistry in this kit!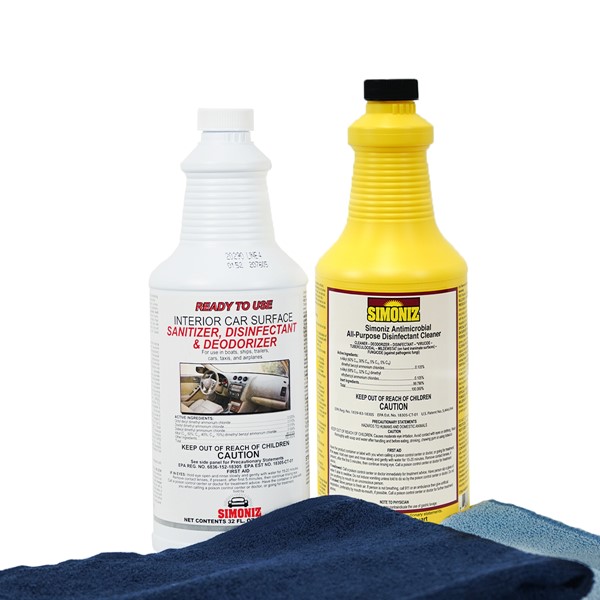 *Actual product packaging may differ from that shown here.