Leather Care Kit
Leather Care Kit
Leather Cleaner & Conditioner
How to Use:
Gently vacuum your leather surfaces to remove all dirt and debris.
Shake well before using.
Apply a small amount of product to a terry cloth applicator and work it into your leather surfaces in circular motions. Then buff excess product with a clean terrycloth towel.
Interior Cleaner
How to Use:
Test in an inconspicuous area to ensure compatibility.
For lightly contaiminated surfaces spray onto microfiber towel/mitt, agitate the surface, and wipe dry.
For cloth, upholstery, and carpet, spray directly onto the material.
Allow several minutes of dwell time, agitate with appropriate cleaning accessory, and wipe dry with a clean microfiber towel.
Stubborn stains may require additional applications.
NOTE: for oil based stains, try SIMONIZ All Purpose Degreaser.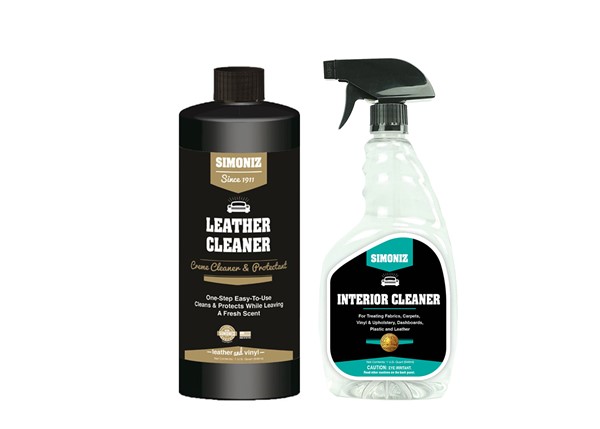 *Actual product packaging may differ from that shown here.