Details Matter Kit
Details Matter Kit
Car Cleaning Kit
NITRO® XTREME GLOSS TIRE DRESSING
How to Use:
Thoroughly clean your tires with Simoniz® Wash N' Shine car soap or Simoniz® Crush Plus cleaner degreaser.
Make sure your tires are completely dry.
Spray dressing directly onto your tire or onto a Simoniz® tire dressing pad.
Spray or wipe dressing onto surface to desired gloss in thin, even applications.
Allow surface to dry to the touch for at least 15 minutes before driving the vehicle to prevent sling.
Ceramic Sealant
How to Use:
Shake well.
Hold 8-12 inches away and spray directly on to paint.
Spread product evenly using a soft clean towel to reveal and explosive shine.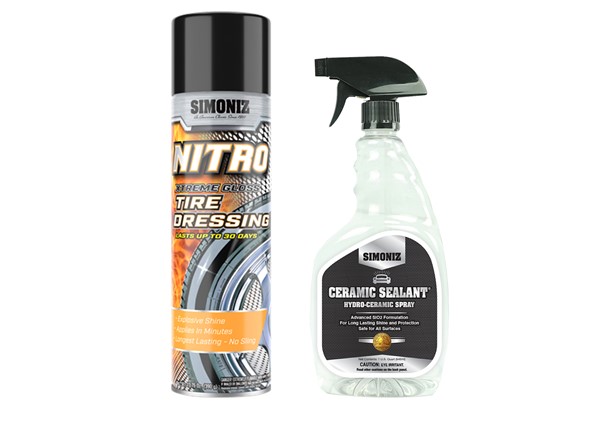 *Actual product packaging may differ from that shown here.