Synthetic Sealer
Mfg# RT402800Q
Item# RT402800Q
Sealer Wax - Synthetic Sealer: One part cleaner wax and one part paint sealer equals ridiculous shine and durability.
Synthetic Sealer
PRODUCT INFORMATION:
We're going to be straight with you. This stuff is a little bit harder to work with than your typical cream wax. But maybe you're not looking for your typical cream wax. Maybe you're looking for unmatched durability and extreme wash resistance with increased depth of gloss and paint luster thrown in. If so then read on.
Simoniz® Synthetic Sealer is one of our best formulas. It doubles as a paint sealant and cleaner wax which is designed to lightly polish and decontaminate the surface of your car. This smooths the edges of minor surface imperfections which increases visibility and clarity. Our unique blend of carnauba and synthetic polymers will give you 180 days worth of protection under normal driving conditions. The mild cleaning and polishing agents that we have added on top of that will remove small micro scratches and swirls before sealing in that wet, high gloss shine.
Like we said, it's a tad less forgiving than a pure synthetic wax but we use it every day at The Simoniz Garage and that little bit of extra elbow grease is well worth it.
How to Use:
Work in the shade or inside and make sure your vehicle's surface is completely dry and cool to the touch.
Thoroughly wash your vehicle. Simoniz® Wash N' Shine car soap is a great choice.
Shake well before using.
If applying by hand, apply a thin layer of product to a clean wax applicator pad. Working in small sections of the vehicle, apply the product with light pressure in straight line motions making sure to cover the area completely. Start with your hood and move from the front to the back of your vehicle applying to the top surfaces surfaces first and then moving down the side of your vehicle. Repeat these steps on the opposite half of your vehicle.
If applying by machine we recommend a random orbital polisher or a variable speed buffer. Variable speed buffing should be done with a polishing foam pad at 1000-1200 RPM. Dispense (3) three inch lines of product around the edge of the polishing pad of your choice. Press the pad to the paint and spread the polish over a panel before turning the machine on to prevent splatter and follow the same procedure as above. Once you have applied the product over every panel until they are evenly covered turn off your machine before lifting it off the paint.
Wait until the product completely hazes and buff it out with a clean microfiber towel to reveal a brilliant shine.
TIP:
We always recommend using a clay bar immediately after washing and before waxing to deep clean and remove surface contaminants like tree sap mist, bug residue, road tar, and other stubborn dirt. This will leave the surface super clean and smooth as glass which is what you want before applying any wax, polish, or sealant!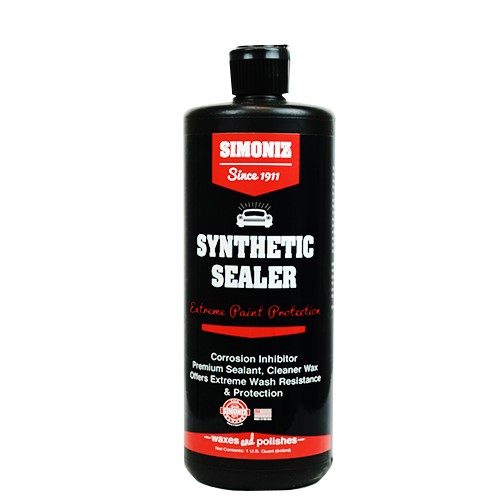 *Actual product packaging may differ from that shown here.