Spot Remover Aerosol
Spot Remover Aerosol
PRODUCT INFORMATION:
Ever order a large coffee and spill it all over your lap, seats, and carpet on the way to work? Not only does it burn but you're also left with a nasty stain. We formulated Simoniz® Spot Remover just for those situations. It quickly cleans, penetrates, and deodorizes carpets and floor mats without leaving residue. This fast acting carpet spotter is enhanced with surfactants and wetting agents that effectively remove dirt, ink, grease, oil, mud, ketchup, coffee, bodily fluids, and more.
How to Use:
Gently vacuum your carpet and floor mats remove all dirt and debris.
Spray Spot Remover onto surface of any oil-based stain.
Use dual-purpose toothbrush or rotary carpet tool to agitate the surface. Continue until the stain disappears.
Wipe the area clean with terry cloth towel.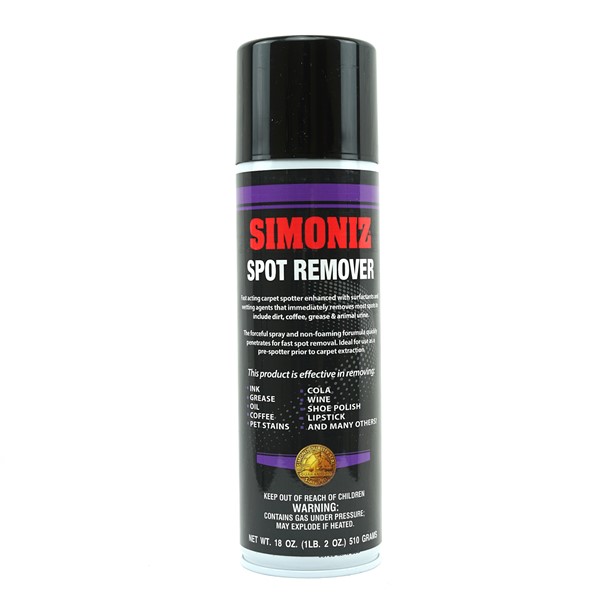 Video
*Actual product packaging may differ from that shown here.