Fine Grade Clay Bar
Fine Grade Clay Bar
PRODUCT INFORMATION:
Simoniz® Fine Grade Detailing Clay deep cleans and removes surface contaminants like tree mist, bug residue, road tar, and other stubborn dirt that normal washing won't get rid of. It leaves the surface super clean and as smooth as glass. It is safe for all surfaces including glass and chrome.
How to Use:
Work in the shade or inside and make sure your vehicle's surface is completely dry and cool to the touch.
Thoroughly wash your vehicle. Simoniz® Wash N' Shine car soap is a great choice. It is not required that the vehicle be dry.
Begin at the drivers side. Tear off a piece of the detailing clay and place the rest of the clay back in the packaging or in a clean container or bag.
If the clay is ever dropped on the ground throw it away and use a new piece. Using clay that has been dropped on the ground will scratch your paint.
Spray a lubricant such as Simoniz® Detailer's Choice or Body Gloss on the drivers side of the hood. Then spray the detailing clay and work the lubricant into the detailing clay itself.
Using medium pressure glide the clay across the surface of the vehicle in smooth lateral motions. If the clay begins to stick apply more lubricant to the vehicle and the clay.
Move around the vehicle counterclockwise repeating these steps one panel at a time.
Once the entire car has been treated wipe dry with a clean microfiber towel or rewash the car if desired.
Finally apply a wax or sealant such as Simoniz® Sure Shine to the entire vehicle.
TIP:
This clay bar can be used up to 20 times on average. Use it every time you wash and wax your vehicle.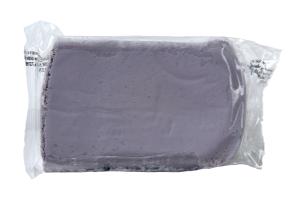 Video
*Actual product packaging may differ from that shown here.