Silicone-Free Complete Restoration Package
For vehicles that need more than a little work, this silicone-free package has everything you need to smooth out minor imperfections and restore a like-new shine!
This package includes:
SS1 Light Cut Compound, 1 qt.
SS2 Medium Cut Compound, 1 qt.
SS3 Heavy Cut Compound, 1 qt.
Microfiber Body Towel (blue), 1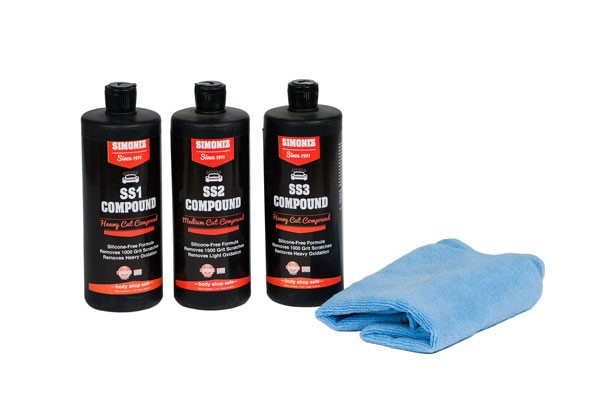 *Actual product packaging may differ from that shown here.