Magna Shine™ Headlight Restoration Kit
PRODUCT INFORMATION:
The Magna Shine™ HRK01 kit will restores dull and discolored plastic headlight lenses so they look and perform like new. A repair takes only about 10 minutes and is both safe and easy to do. This kit will repair at least 12 lenses. Enjoy improved headlight performance, increased night time illumination, and the cost savings of replacing expensive headlight components.
This two step headlight restoration kit removes the oxidized yellow/brown surface layer embedded with grime and contaminants without damaging plastic surfaces. It then seals and protects the lens surfaces from future deterioration.
How to Use:
Read important notice on packaging before continuing.
Determine what level of oxidation damage has occurred. Use chart on packaging.
Using masking tape, mask of perimeter of headlight to prevent scratching of painted surfaces or chrome by finishing sheets.
Use Lens Cleaner Prep to finish in all steps for levels of oxidation. This specialized cleaner is recommended for micro grit sheet lubricant as well as a cleaner to prep plastic headlight lenses for Lens Seal Kote. Make sure to keep headlight wet while refinishing surface.
Follow all steps that are applicable depending on oxidation damage.
Clean one final time with Lens Cleaner Prep.
Apply gloves.
Apply Lens Seal Kote to 2 inch Poly Foam brush. Apply to headlight using side-to-side brush movement.
TIP:
Turn on headlights for faster dry time.
*Actual product packaging may differ from that shown here.
Customer questions & Answers
Reviews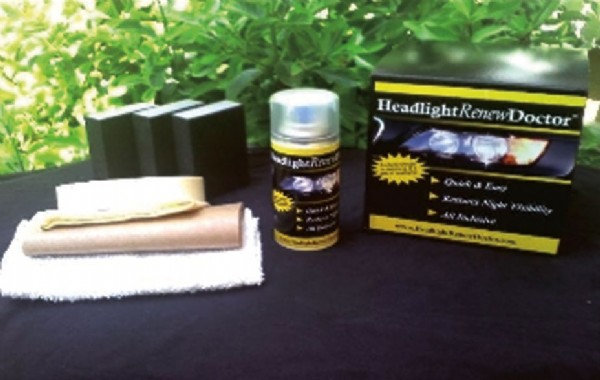 Tested & Approved
Developed in our lab, tested in the Simoniz Garage and used everyday by Professional Detailers Worldwide.
Learn More