Garage Sign
Mfg # SMZ003
Item# SMZ003
We know you are a car enthusiast! So why not decorate your garage or house with our new vintage signs. They are great!
PRODUCT INFORMATION:
Simoniz is over 100 years old and why not bring back the Vintage inspired look and feel. Experience a flash back in history.
*Actual product packaging may differ from that shown here.
Customer questions & Answers
Reviews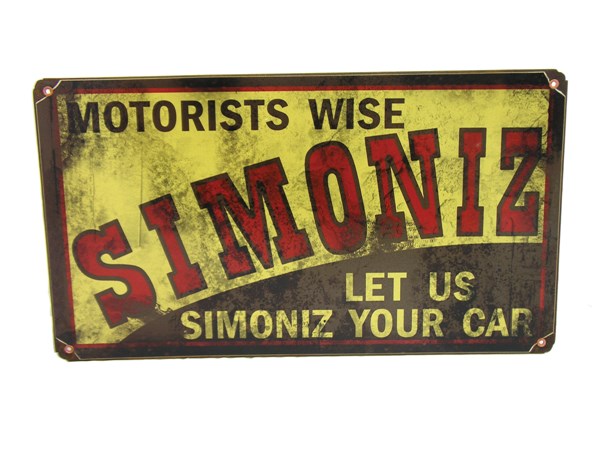 Tested & Approved
Developed in our lab, tested in the Simoniz Garage and used everyday by Professional Detailers Worldwide.
Learn More