Interior Detail Kit
Mfg# DTP2
Item# DTP2
The Interior Detail Kit has every thing a DIYer needs to clean the inside of their vehicle! We even included our interior sanitizer as it is trusted in Carwashes, dealerships, and detail shops all over the United States to keep drivers and vehicles safe.
Interior Detail Kit
Car Cleaning Kit
This kit includes:
Simoniz Detail Bucket - A Detailers' necessity for storage, cleaning and many other purposes.
RTU Sanitizer, Disinfectant and Deodorizer - Usable on all hard and soft surfaces in your car, home or office.
Interior Cleaner - Handles any interior cleaning. Leather, upholstery or plastics!
Vision Clear Aerosol Glass Cleaner - One of our most purchased products! Vision Clear leaves a streak free finish every time!
Microfiber Towels (6pc) - For wiping away all the dirt and chemistry used during a detail!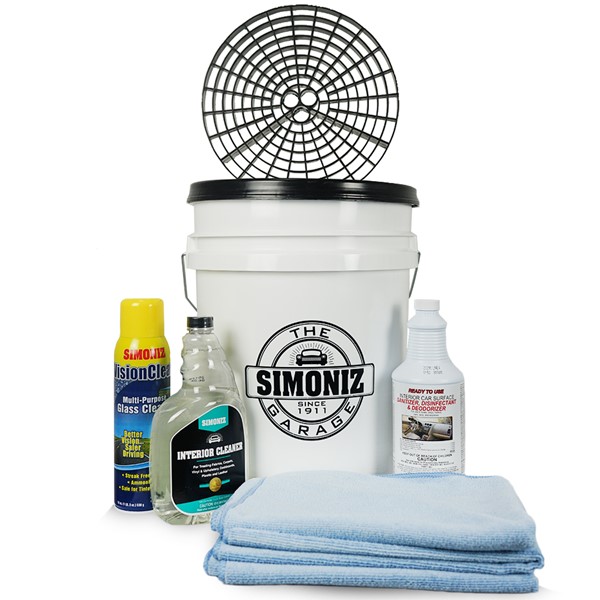 *Actual product packaging may differ from that shown here.