Beyond the Wash Kit
Beyond the Wash Kit
Go beyond a basic clean – the little details make the biggest difference! One easy package purchase has everything you need.
This package includes:
NuShine Polish, 1 qt.
Vison Clear Glass Cleaner, 20 oz.
Detailer's Choice Spray Polish, 1 qt.
Microfiber Body Towel (blue), 1
Microfiber Glass Towel (green), 1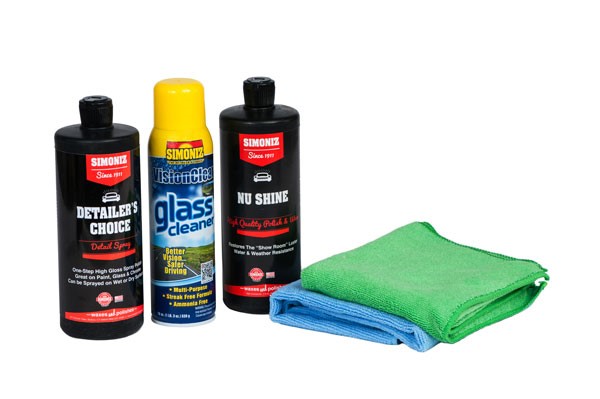 *Actual product packaging may differ from that shown here.